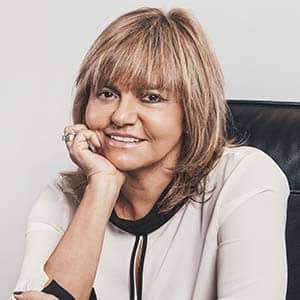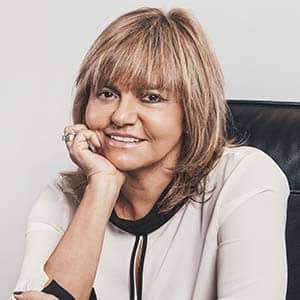 Principal Teaching Fellow

She was born in March 1959 in Lisbon.

She has a degree in Accounting and Administration, at the Escola Militar IPE and in Business Management at ISOCT. She held the 33rd PADE in AESE, Ethics and Corporate Responsibility by UC, Executive and Team Coaching, both by EEC and, more recently, Kellogg | Catholic Advanced Management Program.

It began in 1981 in a Construction Company and until 1988, held the position of Financial Director in two other companies, in a Maritime Transport Company and in an International Textile Company.

In 1988, she began the implantation in Portugal of the INDITEX Group, where she held until June 30, 2017, the position of General Director of its companies in Portugal. She left the company with 350 stores, more than 6000 employees and a turnover of more than 900 million Euros. In accumulation of functions, she have several projects in the international area.

Today she is Executive Coach, Consultant, Professor and Member of the General Council at AESE Business School.

On a personal level she considers herself attentive and involved with issues of an ecological and social nature.
She has always practiced different sports, but it was in Yoga that she found herself.
She likes music, theater and opera, but above all loves to travel and immerse herself in other cultures.

She believes that each individual can make a difference and that great changes are made by perfectly ordinary people, very determined, aligned and with a high spirit of mission.