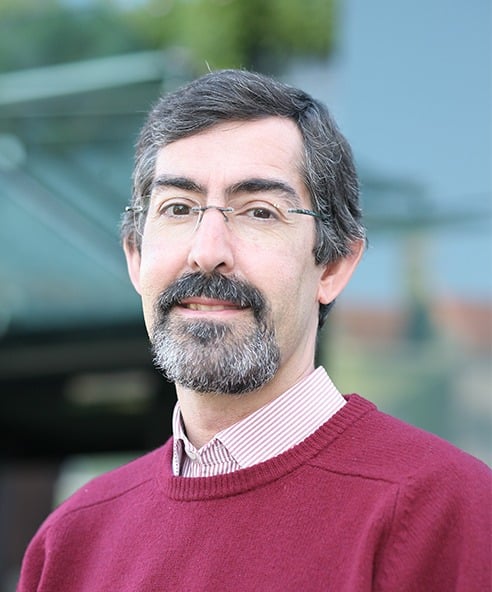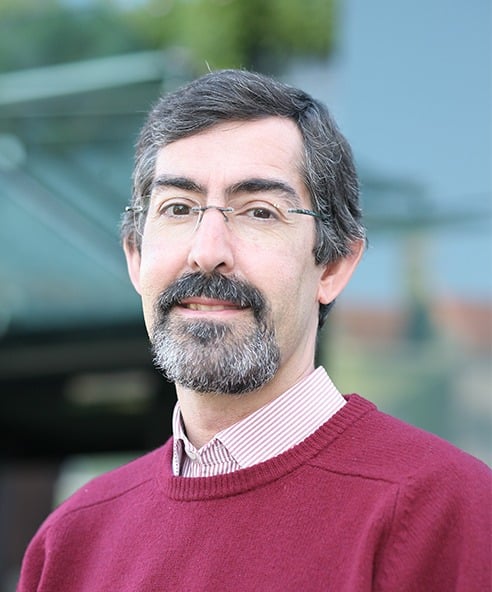 The Human Factor in the Organisation
Paulo Miguel Martins was born on 8 August 1968 in Luanda, Angola.
He holds a doctorate in the History of Contemporary Culture and Mentalities from ISCTE, for which he wrote a thesis on Cinema in Portugal, "Os documentários industriais" ["Industrial documentaries"]. He holds an Undergraduate degree in History from the Universidade do Porto and a Masters degree from the Universidade Nova de Lisboa.
He is a professor at AESE in the department of Communication. He teaches at the Instituto Politécnico de Leiria and at the Escola Profissional Val do Rio in Oeiras.
He has written three novels to date.
He has also had articles published in the Portuguese press, such as Diário de Notícias, Público and Expresso, on the topics of Cinema, History and Visual Arts.
He writes film critiques for the Jornal de Negócios and for the AESE Post. Some of these articles were published in his book, "Ver, aprender e vencer – 75 filmes, 75 lições de formação pessoal e profissional" ["See, learn and triumph – 75 films, 75 lessons for personal and professional growth"].
His interests include the following:
• History
• Cinema
• Arts (from literature to music)
• Advertising
His main hobby is getting to know places on foot.