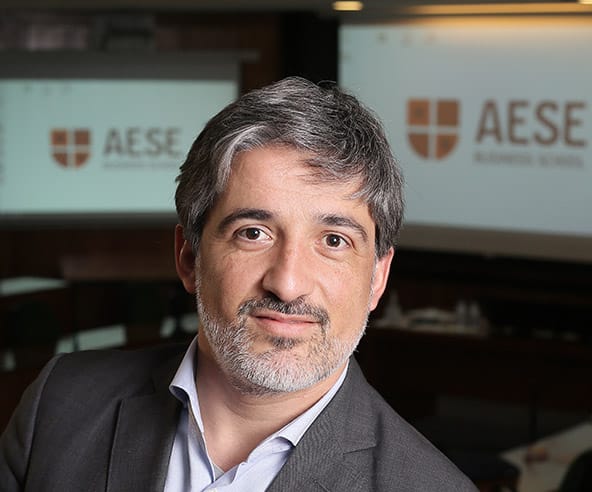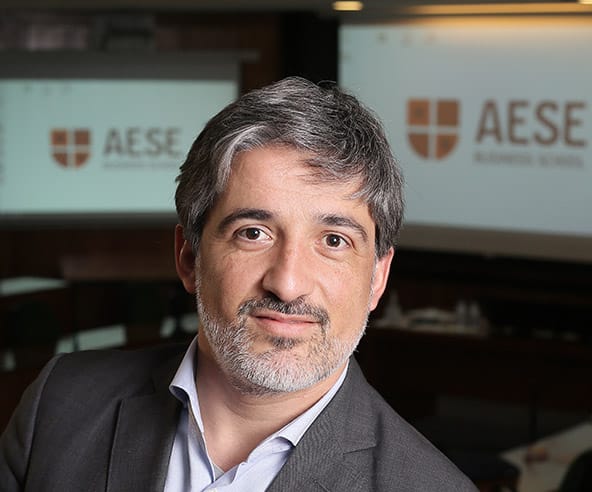 Humberto Alexandre Martins
Executive MBA at AESE was an enriching and transformative experience that marked a significant milestone in both my personal growth and professional development.

During my two years at AESE, I was exposed to a dynamic and engaging learning environment that allowed me to explore deeper into the concepts of business and leadership beyond textbook knowledge. The case method is particularly effective, providing the opportunity to analyze complex business scenarios from multiple angles and develop innovative solutions. In today's fast-paced and complex world, critical thinking and comprehensive analysis are more important than ever. The interactive and collaborative approach at AESE, which involved active debates and collaboration with my peers, also helped me gain a nuanced understanding of the complexities of business decisions.

The faculty at AESE is a great balance of academic rigor and practical experience. Their real-world expertise and hands-on knowledge, combined with fast-track and world-class international weeks, made the learning experience even more enriching. The support I received from AESE Business School was also invaluable, as they were always available to provide guidance and support when needed.

My classmates, with their diverse backgrounds and balanced levels of experience, provided a unique learning opportunity and helped me broaden my perspectives and develop my leadership skills. Their insights into various businesses were incredibly valuable and the trust and cooperation are a lifelong achievement.

Lastly, the MBA at AESE program emphasized the importance of humanistic values in the business world and taught me that adding value through ethical decisions is crucial for better businesses and better leaders.