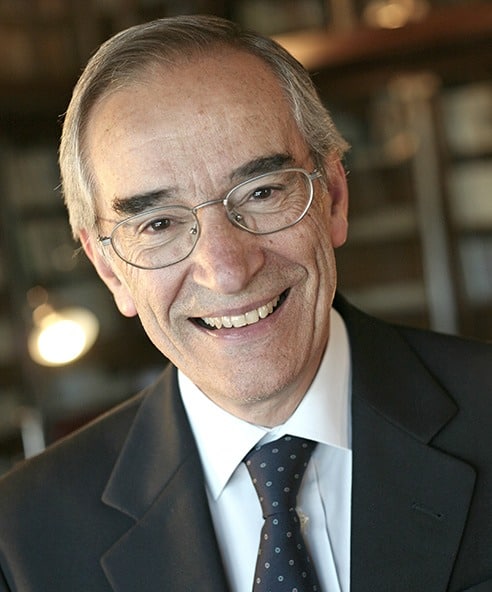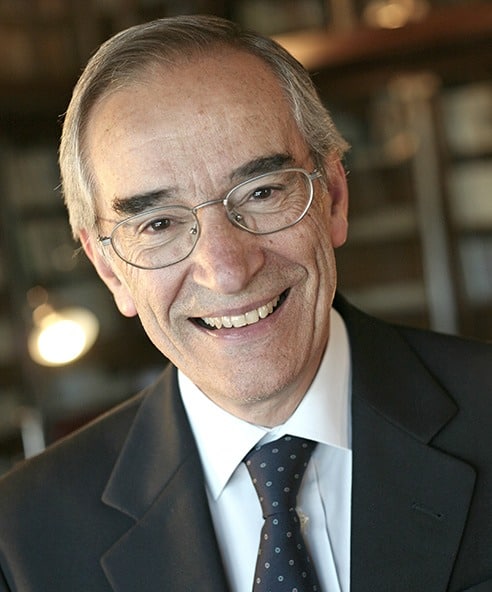 The Human Factor in the Organisation
Raul Diniz was born on 19 May 1940 in Funchal.
He holds an Undergraduate degree in Law from the Universidade de Coimbra, and he completed the SPSN Programme – Strategic Public Sector Negotiation – at the John F. Kennedy School of Government (Harvard University) and the PADE – Advanced Business Management Programme – at AESE. He also attended a doctoral programme in Philosophy of Human Actions and Organisational Management at the Universidad de Navarra.
He was the director of the University Residences of Avenidas (Lisbon), Beira (Coimbra) and Boavista (Porto). He was a board member for associations for the promotion of education and culture. He was secretary of the State Secretary for Industry and director of Editorial Aster, and he co-authored several books on the Portuguese language. He was a visiting professor at the Universidade Nova. While Dean of AESE, he monitored the construction of the main building and obtained the AESE/IESE dual degree for the Executive MBA.
Raul Diniz is currently President of AESE and a professor of Human Behaviour in the Organisation and Ethics.
He is an advisor for the Millenniumbcp foundation.
He is a well-known Portuguese public speaker. He has participated in numerous conferences, seminars and forums, at both the national and international levels, on applications of Human Behaviour and Ethics to management.
In 2015, he was awarded the Order of Public Instruction by the President of the Republic Aníbal Cavaco Silva.
He is the author of articles and editorials in newspapers and specialised publications on personnel management, motivation, the operation of organisations, leadership and ethics. He is also the co-author of several books on the Portuguese language.
 His interests include the following:
• Literature, especially poetry
• History, Art and Philosophy
His hobbies are visiting exhibitions and walking.