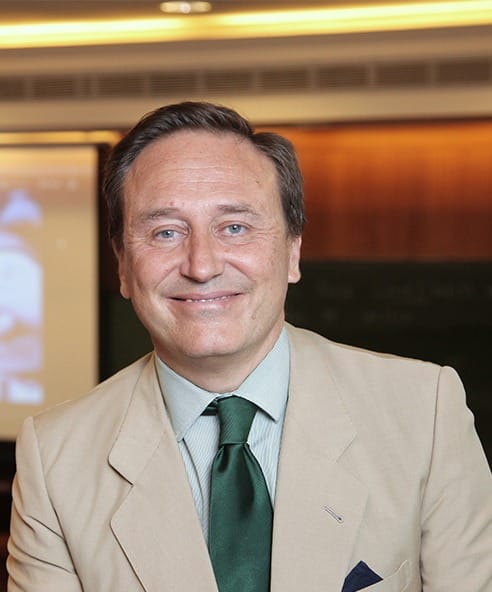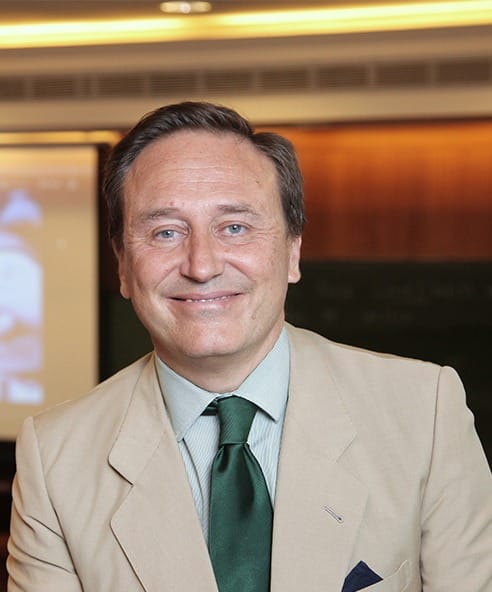 Fator Humano na Organização
Guido Stein é Professor Associado no Departamento de Recursos Humanos nas Organizações do IESE.
Além da docência, acumula funções de Presidente Executivo na EUNSA e na EIUNSA. É Conselheiro Sénior na Inicia Corporate – empresa prestadora de serviço na área de assessoria financeira, membro da Academia Internacional de Gestão e do Conselho Consultivo Internacional da Mathias Corvinus Collegium, em Budapeste, e colaborador em diversas publicações de meios especializados, entre eles: People and Strategy Journal, Corporate Ownership & Control, Harvard Deusto Business Review e European Business Review and Expansión.
Guido Stein também é consultor em diversas empresas nos mais variados setores de atividade: Financeiro, Indústria, Energia.
É autor de várias obras, casos e notas técnicas. Entre as suas obras, encontram-se:
Managing People and Organizations: Peter Drucker's Legacy, CEO: carrera y sucesión.
Escalando la cima, El arte de gobernar según Peter Drucker.
Las ideas que están transformando el mundo de la empresa, La aventura del liderazgo.
El reto de los resultados, Dirigir en tiempos de incertidumbre.
Ensayo sobre el esfuerzo directivo, Éxito y Fracaso en la Nueva Economía.
Reglas para dirigir en la era de Internet, Cambiar o no cambiar: esa es la gestión and Kardinaltugenden effektiver Führung (Cardinal Virtues of Effective Guidance), editado por Peter Drucker and Peter Pascheck.
Áreas de interesse:
Gestão da mudança e coaching
Poder e influência nas organizações