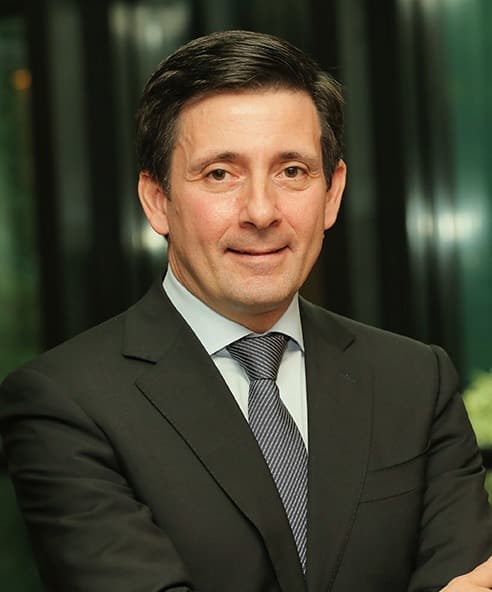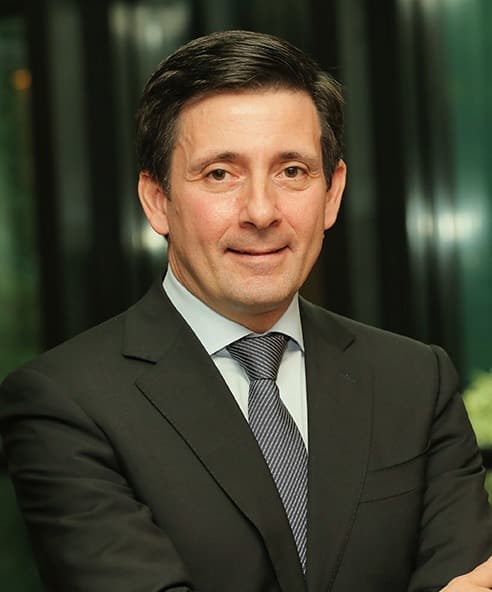 Operations, Technology and Innovation
With a degree in Civil Engineering at IST (1990), he completed the 13th PDE – Programa de Direção de Empesas at AESE, in partnership with IESE – University of Navarra (1997).

He holds a Master's degree in Civil Engineering with a specialization in Construction Sciences from FCTUC (2001) and a PhD in Civil Engineering from the same university (2009).
Considering the start of his professional activity in 1990, he gained a vast practical experience of over 20 years in the Construction and Public Works sector, while working as Director in the areas of Production, Quality and Human Resources.

As Technical Director he was responsible for the coordination of complex processes and the construction of relevant public works, including buildings to road and rail infrastructures. In 2008 he integrated the Honourable Commission of the International Forum on Construction Management, organized by the Faculty of Engineering of the University of Porto.

He has been teaching since 2001 as a Visiting Professor at several university and polytechnic higher education institutions. He was responsible for several curricular units in the areas of economics, management and civil engineering, at the University of Coimbra (2001-2008, 2013-2016) and at the School of Technology and Management of Leiria (2011-2014). Since 2008 Senior Teaching Fellow of Operations, Technology and Innovation at AESE Business School.

Between 2010 and 2016 he was Technical and Scientific Supervisor at the Institute for Research and Technological Development for Construction, Energy, Environment and Sustainability. He was a candidate for master's and doctoral dissertations at higher education institutions. He was a member of the scientific committee of several national and international conferences, being responsible for the scientific review of dozens of articles submitted by different authors.

He is a Founding Partner (2010) and Executive Director of the company Bigadvantage – Management Consultors Lda., providing management support to public and private entities in different areas of activity, ranging from industry to services. He coordinated the development of dozens of consulting projects covering the following areas: organizational models and resource optimization; applied research and innovation; technological solutions to support management; competence development and performance evaluation; project management and diagnostic analysis, including technical inspections and management audits.

Areas of interest
Develops applied research in fields related to value creation in organizations, namely organizational models, competence management and process optimization. He is the author of several scientific articles presented at national and international conferences, including publication in Journal. Conceived and implemented several Serious Games that simulate different organizational realities, oriented to the development of individual and group skills.

The Business Interactive Games – BI GAMES® earned an international award attributed by Scientific Committees of International Conference of reference (International Conference on Organization and Management) in two consecutive years (2019 and 2020). The BI GAME called "Emergency Service" SU®, is used on AESE PADIS – Programa de Alta Direção de Instituições de Saúde in the context of simulating the operation of a Hospital Management Service.

Programs in which holds lessons
Executive MBA AESE
GMP – General Management Program
PADIS – Programa de Alta Direção de Instituições de Saúde
GAIN – Direção de Empresas Agrícolas e Agroindustriais
GOS – Gestão das Organizações Sociais