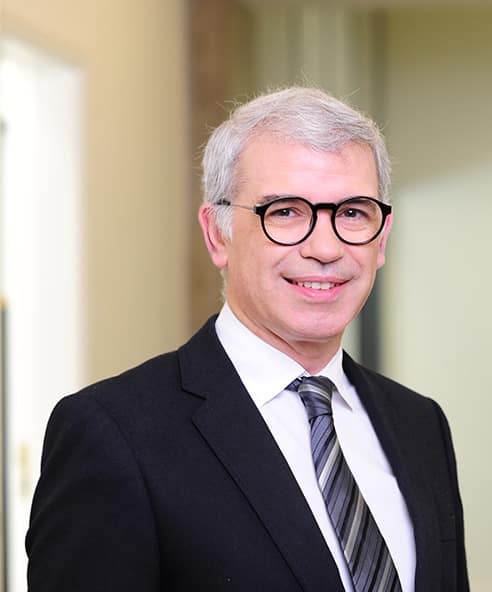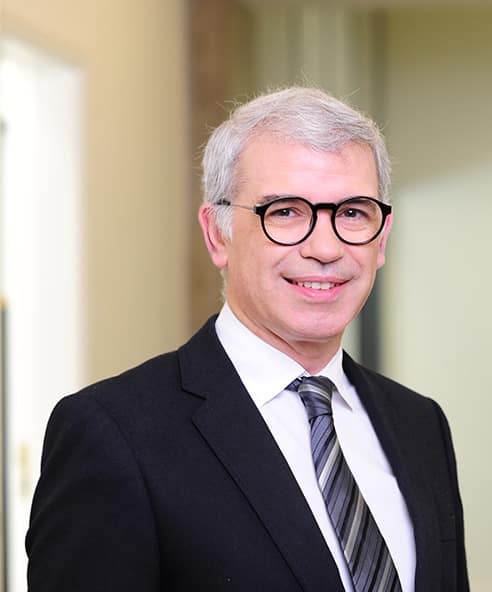 Commercial Strategy and Marketing
He holds a degree in Chemical Engineering from UP (1983) and specializes in Biotechnology. He attended AESE's Advanced Management Program (1988), the Academic Development Program at Instituto Bravo Murillo (2005), and the Strategy and Marketing Program, Ross Business School, University of Michigan (2007-2009). ). Completed MSc in Business Research from Henley Business School (2015). He started the PhD Program in Business Research at Henley Business School, at University of Reading, UK.

He was General Director of Invictos Distribuição Alimentar SA, Director of Modelo Continente Hipermercados, SA of the Sonae Group, General Director of Dia Portugal – Distribuição Alimentar SA, and started the activity of Dia Brasil. He was also Director of the World Confidence – Insurance Company, Administrator of Multicare – Health Care SA, and the Health Care Line – Saúde 24, SA and Safemode – Analysis, Prevention and Safety AS, integrated in the Fidelidade Group.

Currently he is Managing Partner da Essency Business Strategy.

He is Professor of Commercial Policy and Marketing at AESE Business School.


Programas nos quais leciona
Executive MBA AESE
PADE – Programa de Alta Direção de Empresas
PDE – Programa de Direção de Empresas
GMP – General Management Program
PGL – Programa de Gestão e Liderança
AMEG – Advanced Management in Energy
PADIS – Programa de Alta Direção de Instituições de Saúde
GAIN – Direção de Empresas Agrícolas e Agroindustriais
Short Programs