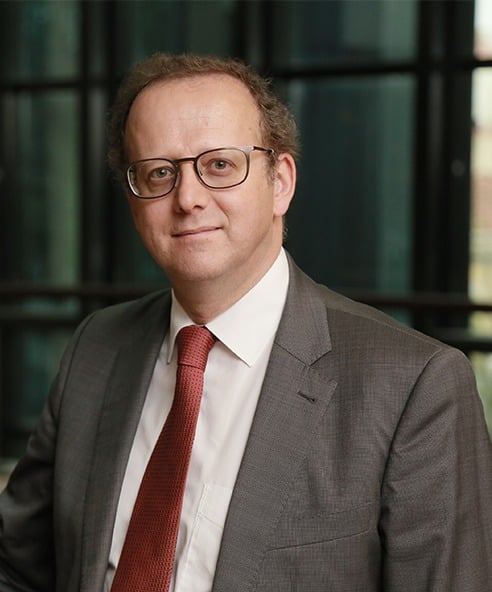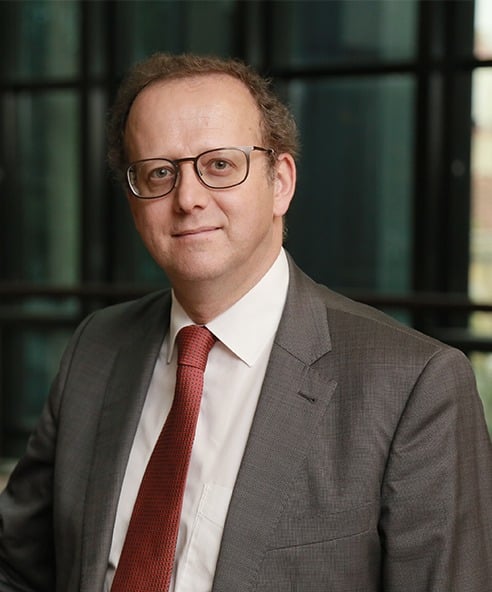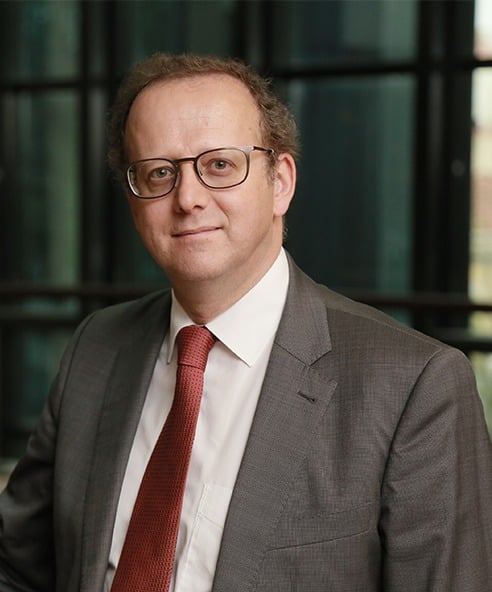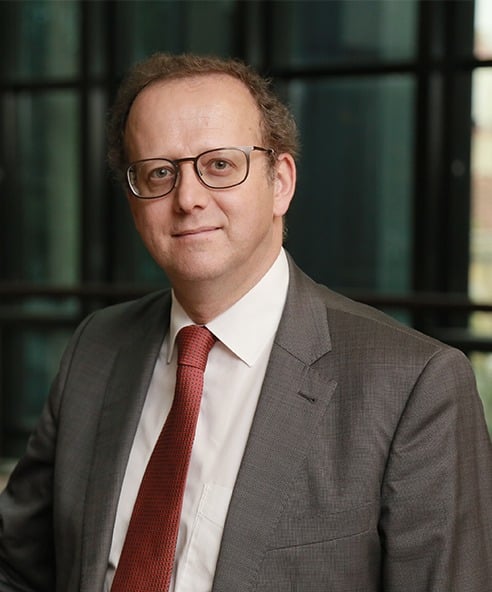 The Human Factor in the Organisation
He holds a degree in medicine from the Faculty of Medicine of the University of Porto (1989). He undertook training in management and healthcare management after completing the Executive MBA AESE / IESE (2002-2004). He holds a PhD in Human, Social and Legal Sciences at the Universitat Internacional de Catalunya (UIC-Barcelona, ​​2017); His thesis is entitled "Mission, motivation and professional integration in hospital management".

He is Professor and Head of Human Behavior in the Organization at AESE. He has been Director of PADIS – Advanced Management Program of Healthcare Management since 2004. He has been Director of HBE – Hospital Business Enhancement since 2020. Coach in AESE's Management Coaching Team since 2012. He is a member of AESE's Management (2003 to 2010; 2017 till now). He has been an Associate Partner of DPM Counsuting Portugal since 2017. He is Member of the Research Committee of the Fundación DPMC (2021).

He won Best Paper Award at the 4th International Conference on Organization and Management (ICOM 2019), organized by the College of Business at the University of Abu Dhabi, entitled "Applying Business Interactive Games for Capacity Building: A Case Study in Health Care Operations Management", in co-authorship with Prof. Nuno Biga, from AESE Business School.

He is co-author of the book "Dreaming about an optimistic hospital", a guide to revitalizing the humanization of care in healthcare institutions (Edições AESE, 2018). Contributed with an article to the book "Reflections on Medical Ethics", which includes the participation of 20 other health specialists (Principia, 2019). He wrote the chapter "Managing people with ethics and compassion" in the book "Emerging Human and Techno-Human Business Management Dynamics in a Globalized Environment" (Nova Science Publishers, 2020). He is co-author of an article "Being 'on a Mission' at Work: How to Make Mission Statements Effective in the Healthcare Sector", in the book "Regionalized Management of Medicine" (Springer, 2022).

He has participated in the study "Entrepreneurial culture: empirical study in Spanish and Portuguese companies", by IESE (2007) and in the study "Impact of working hours on sleep and mental health" (2017).

He is the author of the case "Nelson Pereira" (2011) and co-author of the cases "Matilde" (2013), "Guilherme" (2014) and "Rodolfo" (2017). He directed the writing of the Case of the "Center for Cardio Thoracic Surgery of Coimbra" (2006), "The Operations Department of Millennium BCP (2012)" and "SAFE4PRO, an Unsafe Business" (2017).

During the university years, he was director of the Boavista Student Residence, in Porto (1989-1992), responsible for several University Workplaces: Jachembie Zdroy (Katowice, Poland – 1988), S. Tomé e Príncipe (1989) and Organization of the Volunteer Fields at the John Paul II Center for the Supporting of the Deficient (1993 – 1996). He was permanent collaborator of the Institute of Solidarity and University Cooperation (ISU), NGO for the Development (1992-2002).

His interests include
Health Systems Direction and Hospital Management    

Healthcare Management

Direction by Missions

Motivation and Personal Development of the Manager

Time Management and Personal Organization

Compassion and compassionate leadership
Compassion and compassionate leadership
Suggested Links
http://en.wikipedia.org/wiki/Getting_Things_Done
http://www.swimsmooth.com/

Programs in which he lectures
Executive MBA AESE
PADE – Programa de Alta Direção de Empresas
PDE – Programa de Direção de Empresas
PGL – Programa de Gestão e Liderança
AMEG – Advanced Management in Energy
PADIS – Programa de Alta Direção de Instituições de Saúde
GAIN – Direção de Empresas Agrícolas e Agroindustriais
GOS – Gestão das Organizações Sociais
Short Programs