International Week in Lisbon

The AESE Executive MBA organises international weeks in Lisbon, New York and Tokyo that deliver frontline insights into global business ecosystems and fresh perspectives on global and transcultural management.

The AESE Business School Campus is located in the heart of the business district in Lisbon, a mera 20 minutes from Aeroporto Internacional Humberto Delgado.

Lisbon is Europe's most westerly capital. With its world-class restaurants, excelling in fish and seafood it has a reputation for style and a long pedigree in art and culture, Portugal's first city remains high on every discerning weekend-breaker's hit-list. Explore Lisbon's best museums and attractions, restaurants and cafés, and clubs, bars and live music along with the best shopping and immerse yourself in the city.
Academic Week Topics
In a global world with rapid changes, the Executive MBA AESE intensive week contributes to the development of the participants. The experiences, knowledge and skills acquired and developed lead to better management and greater enterprising capacity, which is reflected in concrete progress. On top of opening new horizons and enabling international networking, the conferences given will provide the participants with a global and in-depth context of the trends and focus of today's executives.

Global Leadership
The internationalization of the firm poses singular challenges associated to the management of people in organizations. Among these we can include the ability to manage effectively international assignments; to transfer knowledge across locations; to find, develop and retain talent in a across different locations and to deal with the singular management challenges posed by multicultural environments.

Design Thinking
Being creative in business is not a choice, it's an obligation. Managers' ability to come with new and useful ideas is becoming more important as competition has moved from efficiency towards innovation. Creativity mixes inspiration with stimulation. These sessions will deal with Design Thinking as a methodology for idea generation.

World Economic Outlook – Global Trends
The invasion of Ukraine has contributed to a significant slowdown in global growth in 2022. Its spillovers through commodity markets, trade, and financial channels are contributing to increase the world inflation. Indeed, fuel and food prices have increased rapidly. The combination of output decline and elevated inflation is complicating the trade-offs central banks are facing between containing price pressures and safeguarding growth. Interest rates are rising exerting pressure on indebted economies. Moreover, many countries have limited fiscal policy space to cushion the impact of the output slowdown on their economies. We will analyse some of the key global trends that will dictate the economic, social and political discussion in the coming years.
Academic Week Lectures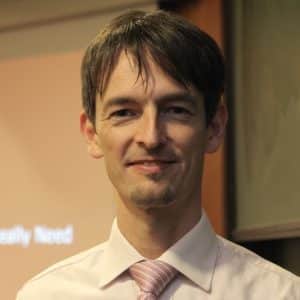 Global Leadership – Prof. Sebastian Reiche
B. Sebastian Reiche is Professor of the Department of Managing People in Organizations and Associate Director of Faculty at IESE. He earned his Ph.D. from the University of Melbourne, Australia.
Prof. Reiche's research focuses on international assignments and forms of global work, knowledge transfer, talent retention, culture and language in global organizations, and global leadership. He has received several research awards from the prestigious Academy of Management, including the Barry Richman Best Dissertation Finalist Award and the International HRM Scholarly Research Award in two consecutive years, as well as the Journal of International Business Silver Medal for his contributions to international business research.
His research has appeared in scholarly journals such as Academy of Management Discoveries, Journal of International Business Studies, Organization Science, Personnel Psychology, Journal of Management Studies, Human Relations, Strategic Entrepreneurship Journal, Human Resource Management, and Journal of World Business, among many others. He has also guest edited several special issues in academic journals. His research and expertise have been featured in international press, including The Economist, The Financial Times, Forbes, BBC Capital, Handelsblatt (Germany), El País (Spain), and Você RH (Brazil).
Prof. Reiche is Associate Editor of Human Resource Management Journal and co-editor of Advances in Global Leadership. He serves as member of the editorial boards of the Journal of Management, Journal of International Business Studies, Journal of World Business, International Journal of Human Resource Management and International Journal of Cross-Cultural Management, and is an editorial advisory board member of the Journal of Global Mobility. He is also a past co-chair of the annual Workshop on International Management that is sponsored by the European Institute for Advanced Studies in Management (EIASM).
Prof. Reiche is a member of the Academic Committee for Executive Education, which monitors the academic integrity of all IESE Executive Education programs, where he is responsible for International Open Programs. He also serves as Academic Director of the Program for Management Development (PMD). Prof. Reiche has taught at the University of Melbourne (Australia), Nile University (Egypt), and AESE Business School (Portugal). He has consulted with companies such as SAP, Haier, Wacker, Boehringer Ingelheim, and Puig, and has designed, directed and delivered Custom Executive Education programs for a number of companies, including Boehringer Ingelheim, SAP, Deutsche Bank, Deloitte, and Rijk Zwaan. Prof. Reiche advises start-ups in the human capital space and regularly blogs on the topic of global work.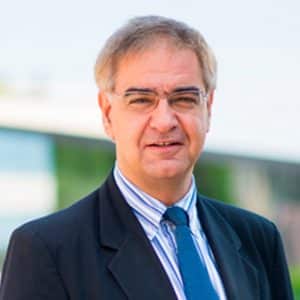 Design Thinking – Prof. Joaquim Vilà
Joaquim Vilà is a Professor of Strategic Management, Innovation and Design Thinking, as well as the Academic Director of IESE's Executive Education Focused Programs on Innovation Implementation and Design Thinking.
He has worked as a research fellow at the Reginald H. Jones Center for Management Policy, Strategy and Organization of the Wharton School and as a research associate in the Management and Technology Program, also at Wharton.
He serves as an instructor in executive education programs and a consultant on design thinking and innovation capabilities, implementing management innovation, and drivers of sustainable innovative culture, as well as experiential learning in design thinking for creative problem solving and developing innovation capabilities in top leaders and strategic thinking capabilities in middle managers. He provides consulting to more than 50 national and international corporations, including Roche Diagnostics, Amgen, Telefónica, Komatsu, Nutrexpa, Uniland, APLI, Henkel, Nestlé, Premo and Sener. He also serves as innovation director in the board of several Spanish companies.
Prof. Vilà has published in the areas of innovation and design thinking, strategy making, organizational renewal and top- management innovation systems. His current research focuses on: how to improve innovation competencies through strategic thinking, design innovation, and the role of top-management leadership in reinventing and transforming a business, as well as how to nurture a sustainable culture of innovation.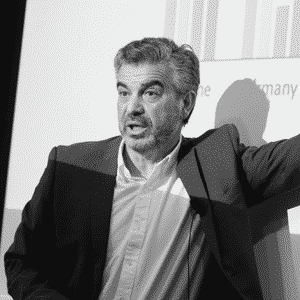 World Economic Outlook – Global Trends – Prof. Pedro Videla
Pedro Videla is professor and head of the Economics Department at IESE Business School and holder of Banco Sabadell Chair of Emerging Markets. He holds a Ph.D. and an MA in economics, both from the University of Chicago, and a commercial engineering degree in economics from the Universidad Católica de Chile.
His areas of specialization include macroeconomics, international economies and emerging economies.
As a consultant Prof. Videla has been involved in projects with institutions such as the World Bank, IMF, EU, the Inter American Development Bank, and the USAID.
He has been a guest professor at many universities worldwide, including Reykjavik University (Iceland), Nile University (Egypt), Lagos Business School (Nigeria), CEIBS (China), Universidad de los Andes, (Chile) and Wharton School (USA).
About AESE Business School
The first School of Business and Management in Portugal, since 1980 AESE Business School has been dedicated to the training and improvement of busi- ness leaders, with a christian perspective of Mankind and Society.

The transformative impact on its Alumni spread across 5 continents makes AESE a unique business school: a school for Leaders who want to learn, leave their mark and transform the world.

The recognition of the school in the business world is the result of the four essential principles that guide AESE's activities:
A culture of Learning, involving the Alumni community, participants, teachers, employees, companies, schools and institutions the School comes in contact with;
Knowledge rooted in business reality and with a Management and Leadership perspective combined with a critical, rigorous and holistic approach to the current issues and challenges in the business world and society;
A far-reaching presence in the world enhanced by the diversity of the School's community, the rich content of its activities and a close proximity to international schools such as the IESE Business School in particular; and
Strong, ethical and humanistic values, coupled with a persistent effort to practice and share them.
Price
International week included in the tuition of the Executive MBA AESE.
Price: 1500€ (VAT included) for Executive MBA Alumni and Associated Business School Executive MBA participants.

The tuition for the Executive MBA intensive week includes documentation, meals and coffee-breaks. Both hotel and travel booking expenses are the participants' responsibility. The Executive MBA intensive week awards the "Excelling in Leadership" diploma by AESE Business School.


Date and enrollment
From the 6th till the 9th of September, 2023

Enrollment exclusive for AESE and partner Schools' Executive MBA sutudents